[metaslider id="995″]
MAN TGE Panel Van.
Whatever you transport, the MAN TGE panel van ensures your cargo arrives safe and sound. Its spacious loading compartment with up to 18.4 m³ of volume offers plenty of room to spare. Up to 14 lashing points and rails embedded in the floor, side walls, end wall and roof keep everything right where it should be. A roof carrier in the loading compartment provides additional storage space. With electromechanical servo steering as well as a range of assistance systems ensuring increased safety and significantly improved dynamics, in this panel van the driver is always as safe and comfortable as its cargo.
The panel van offers a choice of two wheel bases, three lengths and three heights available with a loading compartment area ranging up to 18.4 m³. Depending on the version,
the vehicle length ranges from 5.99 to 7.39 meters and the vehicle height from 2.35 to 2.83 meters. The total permissible weight is up to 5.5 tons. An additional 3.5 tons can be transported using the trailer hitch.
The extraordinary interior of this panel van immediately sets it apart from the rest. The sophisticated storage concept has a place for everything you need, from work gloves to a ruler. Besides the especially large and deep storage areas underneath the entire length of the windshield, additional storage compartments or areas are mounted to the roof, above the spacious glove compartment and in the doors. The MAN TGE offers even more storage space under the folding bench seat. Practical compartments and holders are also available on the foldable seat back of the front seat passenger double seat bank. The dashboard includes two cup holders on both the driver and front seat passenger sides, two or optionally three 12V outlets, a mini jack and two USB ports. A fourth 12V outlet and a 230V outlet on the driver console are also optionally available.
Panel Van Configurations.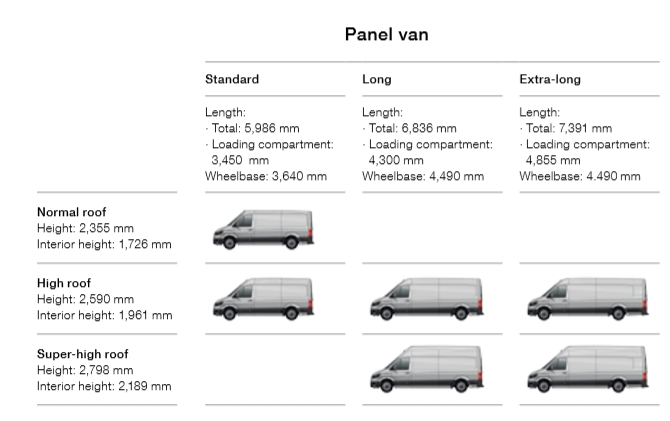 Enquire Now.
If you are interested in enquiring about purchasing a MAN TGE then please fill out the form below. The team will then be in touch with you to discuss your requirements and start your journey towards easier logistics in partnership with MAN.
Locations
Bristol Road,
Gloucester,
GL2 5YB
Aquila Telford
Deer Park Court
Donnington Wood Business Park
Telford
TF2 7NA

Chimney Road
Great Bridge
Tipton
DY4 7BY
Harvills Hawthorn
WEST BROMWICH
B70 0UD
Unit 16A
Blackpole Trading Estate
Worcester
WR3 8SG